About Aaron Henry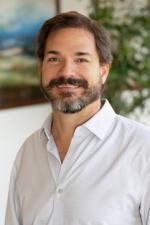 Aaron Henry
Contact Information
Mobile: 480.228.0323
Fax: 480.456.0816
NMLS #: 308095

Office Address
366 N Gilbert Road, Suite 204 & 205
Gilbert, AZ 85234
Aaron has lived in Texas, the Pacific Northwest, Europe, and Mexico, but is an Arizona native born in Phoenix. He graduated from Grand Canyon University with a Bachelor of Business and English Literature and pursued a Post-Graduate degree at Staffordshire University in Stoke-On-Trent England, receiving a Diploma of Marketing Masters in International Business. With an ease with numbers and a desire to help people, Aaron found his calling in the Mortgage Industry where he now has over 14 years of lending experience.
As a Loan Officer and a Certified Mortgage Planner, Aaron has helped hundreds of people in their search for home loan financing and investment property. His lending philosophy focuses on guiding his clients through the lending process, educating them on their financing options and ultimately helping them to decide on the mortgage option best suited for their long term needs.
Aaron originally pursued the mortgage industry to learn about investment properties for profit and 2003, Aaron Henry and Associates, a real estate holding company was formed. He has since purchased, held, and sold multiple apartment complexes and investment properties in Phoenix, and beachfront condos in Mexico.